One award available.
A one-year pass to our Cannon Quality Group "office hours" for early stage ventures in medical device, IVD, and SaMD businesses is time well spent. Given the global regulatory environment for FDA and EU regulated products, our "office hours" pass is designed to give a founder/CEO a once-a-month quality and compliance checkup and the opportunity to have a quality management voice at the table at critical stages. The service is delivered remotely by our CEO or other well qualified team members with over 12 years experience.
We also offer opportunities to participate in shared supplier audits and even include completed shared audit reports from popular suppliers in the Medtech industry. These shared supplier opportunities or completed audits help startups conserve their financial resources by delivering an alternative to costly and timely supplier audits.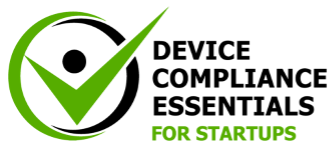 If you are an entrepreneur in Medtech, biotech, or life sciences, you'll want to set the stage for compliance early on, and Cannon Quality Group has a new cost-effective program to get you there: Device Compliance Essentials for Startups.
Device Compliance Essentials for Startups is a new program aimed at early-stage, pre-commercial Medtech startups that need procedures covering key aspects of early activity in a concise fashion. The majority of FDA QS regulations and ISO 13485 requirements address processes and procedures for post-product development, which means you can get a QMS set up for your pre-commercial enterprise with a modest amount of effort. Our modules for Device Compliance Essentials for Startups include Doc control, Training, Design and Development, Software Development, Risk Management, Purchasing, Supplier Quality, Material Controls, and NonConforming materials. You can learn more by contacting us today at quality@cannoncq.com.