#10
Velano Vascular and the Needle-Free Blood Draw
With Eric M. Stone, CEO & Co-Founder of Velano Vascular
Eric M. Stone is the Chief Executive Officer and co-founder of Velano Vascular. A patient advocate and serial healthcare entrepreneur, Stone currently serves as National Trustee and a Committee Chair of the Crohn's and Colitis Foundation of America (CCFA). Prior to Velano, he served as Vice President of Sales and Marketing for Molecular Health, and earlier in his career launched a series of pioneering interventional cardiology devices for Abbott while based in Brussels, Belgium and California. Stone was a founding member of Model N's (NYSE: MODN) Life Sciences division, where he led marketing and business development. Stone began his career in Marketing with Trilogy Software, and has since co-founded social sector programs at Harvard and Wharton. He served for a decade on Harvard University's Alumni Association (HAA) Board of Directors. Stone is a Director of Vigilant Biosciences and an Advisor to multiple healthcare upstarts. Stone received an MBA from The Wharton School, a Master's from Harvard University, and a BA from the University of Pennsylvania. He lives with his wife and daughter in San Francisco.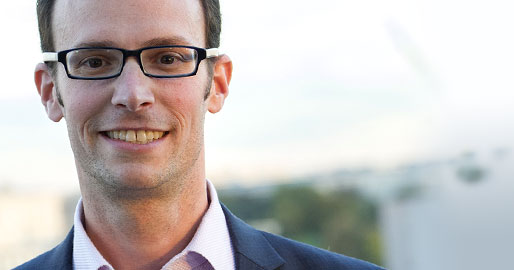 With Pitou Devgon, CMO & Co-Founder, Velano Vascular
Pitou Devgon is a physician entrepreneur, co-founder and Chief Medical Officer of Velano Vascular and the inventor of Velano Vascular's patented vascular device technology.
Prior to co-founding Velano Vascular, Pitou spent several years in venture capital at Safeguard Scientifics, focused on medical devices, diagnostics and healthcare IT investing. Pitou was instrumental in closing several notable investments at the firm and held board or advisory roles at Crescendo Biosciences and Ben Franklin Technology Partners.
During his medical training and business school he had valuable experiences in a variety of roles, including technology transfer and patent review at UPenn and a summer associate position in marketing at Medtronic. Pitou caught his entrepreneurial spirit while still in college as a dot-com entrepreneur in the collegiate web portal space by founding and directing the Student Information Network, which became Sinapse Consulting.
In addition to his ongoing staff physician appointment in the Medical ICU at the Philadelphia VA Medical Center Pitou regularly guest lectures at UPenn and the Wharton School on topics of entrepreneurship and healthcare investing.
Pitou holds a BA in biological psychology from the College of William & Mary, an MD from Eastern Virginia Medical School (EVMS) and an MBA from the Wharton School of the University of Pennsylvania.