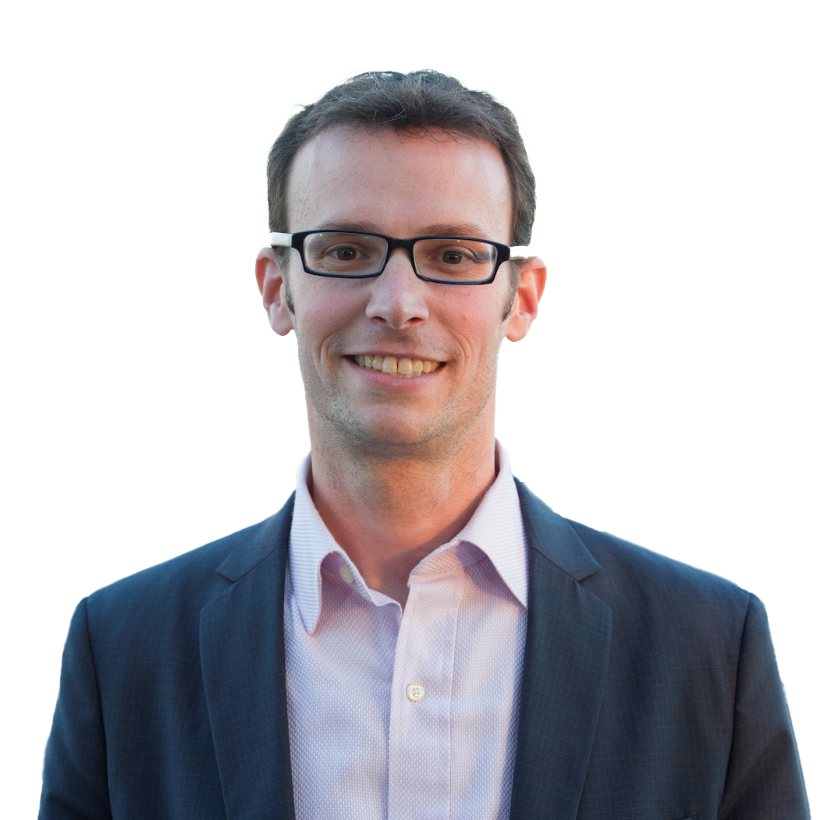 For our May installment of the Healthtech Leader of the Month series, we spoke to Eric Stone, co-founder and CEO of Velano Vascular. Eric is also on the Board of Advisors and Board of Directors for a number of commercial-stage healthcare and healthtech companies.
Eric and his co-founders launched Velano Vascular in 2011 to develop PIVO, their needleless blood draw device. By allowing caregivers to draw blood without a needle stick, PIVO aims to improve the experience for patients who need repeated blood draws during a hospital stay. PIVO was first cleared by the FDA in 2015 and began commercial use in US hospitals in 2017.
Centering the Patient Experience
Before its 2021 acquisition by Becton Dickinson, Velano's mission was to reduce patient pain and anxiety by offering a pain-free method of drawing blood. This approach is both compassionate and medically necessary for hospital patients who are woken several times a night, and whose blood results determine the course of their care.
"Everything we've done at Velano has been driven, inspired, motivated, and invigorated by the needs of patients and practitioners," Eric says. "It really was — and continues to be —that simple."
Eric says responding to the needs of patients is a unique privilege in the healthtech field, and it continues to motivate him. "We get to breathe rarefied air," says Eric. "Whether it's therapeutics or diagnostics or devices or digital health or services, we get to come up with better mousetraps that deliver better outcomes, as well as more humane and more affordable care."
Velano remains committed to improving people's experiences and relieving their pain. "At the end of the day, it's about the people in the bed, the people with the disease, the people with needs, and the people working in the industry," Eric says. "My true north — and our company's true north unwaveringly from day one — was better experiences, and better outcomes for the patient. Everything else will follow suit."
From Leader to Leader: 3 Lessons Learned
#1: Actively recruit mentors
"Actively finding and recruiting mentors, folks that have walked in the shoes that you expect to or want to walk in, can pay itself back in spades," Eric says.
"I've never been shy from the earliest stages of my career in asking for help, and listening and learning through the eyes of others," he adds. "To call upon the MasterCard commercial: 'mentors can be priceless.'"
Part of actively recruiting mentors means embracing your growth potential. "It has to come from a place of humility and appreciating the fact that as founders and CEOs we don't have all the answers," Eric advises.
#2: Push yourself
"I think for probably many folks affiliated with Rosenman, this comes naturally," says Eric. "But what I've realized, especially over the last 10 years as a founder, is that no one will push you in a way that optimizes your potential better than you. Only you know what you're capable of deep down, where your gaps exist, and the most efficient and optimal ways to overcome those gaps."
"When you're getting tired, when you're nearing burnout, there's always room to dig a little deeper and push harder and push more," he says.
#3: Take educated risks and don't look back
Eric defines taking educated risks as a "combination of taking risks and seeing the future."
For the CEO of a startup, this can be a balancing act. "As long as it doesn't hurt someone else, it's not unlawful, and it doesn't limit the potential of others, take the leap! Take the risk, and it's likely you won't look back," Eric says.
"We rarely regret the things that we did do. Most often we regret the things we did not do," he adds.
Push the Envelope!
As an investor, advisor, board member, and CEO of Velano Vascular, Eric participates in and mentors in turn a network of healthtech entrepreneurs. Often, what he sees in these spaces gives him hope despite the systemic injustices he sees around him. "I wouldn't advocate for blind risk taking by any stretch, but informed risk taking and pushing the envelope," he says. "Our system is broken, and I'm not confident the incumbents have incentives that are aligned with doing much about it. I really think it has to be innovators who change the face of healthcare."
Changing the face of healthcare doesn't mean becoming impersonal or desensitized, though. To Eric, a 30-year Crohn's disease patient, it means exactly the opposite. "There's an element of human vulnerability as a chronic patient," Eric says. "Every day I wake up and I'm not sure what the day will bring. I don't know how I'm going to feel or how productive I'm going to be. I don't think bringing some of that humanity to the workplace is a bad thing at all."
---
Join our Vibrant Community!
You're not alone in your mission to bring better health technology to patients and medical professionals. Now more than ever, connecting with a global community of entrepreneurs is an invaluable step towards realizing your goals within the health technology world.
Receive invitations to free and paid virtual events with healthtech entrepreneurs, payers, and service providers when you subscribe to our newsletter.
Or, if your inbox is a mess, follow us on LinkedIn or Twitter or check out our podcast.