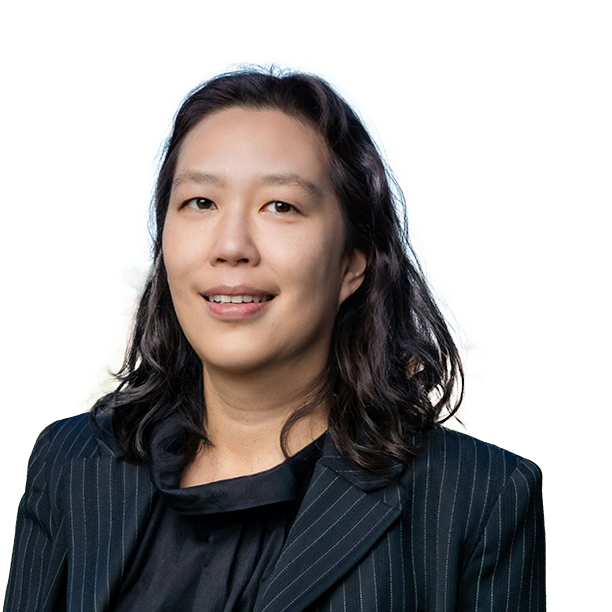 For the April installment of our Healthtech Leader of the Month series, we spoke to Grace Wei, co-founder and COO of Encellin. Along with co-founder and CEO Crystal Nyitray, Grace is developing a minimally invasive implant to treat chronic diseases, starting with Type 1 diabetes. Grace and Crystal founded Encellin in 2016 to decrease the risk of graft rejection in transplants for patients with pancreatic and parathyroid disorders, but they hope their unique technology will eventually improve outcomes for a whole host of conditions across the board.
Living Medicine: Why Encellin's Technology is Unique
Grace and Crystal first met at UCSF. As colleagues, they developed new technologies in an academic setting, but both had an interest in taking it out of the lab and into the world.
Their two different strengths and backgrounds formed the perfect environment to develop the technology that would create Encellin. "She came at development from an engineering standpoint, and I came from it from a background of embryology knowing that stem cells are a great potential that can be harnessed. But having a safety valve or a safety mechanism for keeping them in one in place where we can monitor and retrieve them is the best way to go," says Grace.
Encellin's Cell Encapsulation Device (CED) was created as a "safety valve" to keep transplanted pancreatic stem cells safely in one place so they can be monitored and retrieved, while at the same time keeping the cells safe from host immune responses. The CED is a "living medicine" that allows enclosed cells to dynamically release therapeutics inside the body when needed. Simply, cells are enclosed within the CED and able to exchange the needed nutrients to support their viability and function.
"We're working towards a new kind of tool for treating diseases, enabling cell therapies," says Grace. "Cells don't need to be instructed per se, because they have all the equipment on board."
Because of this, Encellin's technology is more adaptable and more dynamic than current standard therapeutics. Grace and Crystal hope this will dramatically lower the risks associated with chronic disease by allowing physicians to leverage the power of cells as dynamic therapeutics earlier, rather than as a last resort.
In the future, she envisions much more technology using stem cells, given their incredible capacity for adaptability. "We're moving away from more static kind of treatments to living medicines," she says. "This is something that cells immediately know — how to sense all of the signals from the environment and how to respond."
From Leader to Leader: 3 Lessons Learned
#1: Trust the process
"There are moments when you have to have faith and trust in yourself and in the process. And that can be very hard," says Grace.
"It's very important to understand that there will be moments with a lot of doubt," she adds. "You just have to find ways to get answers and overcome those doubts." Or, she amends, if you can't overcome the doubt, confirm it. Then, find an alternate path.
Put another way: "Things are going to happen. You'll get over them. And then there will be new opportunities."
#2: Take a buddy
Grace's co-founder, Crystal Nyitray, Encellin's CEO, is part of a streamlined team. "I've been very fortunate to be on this journey with a partner like Crystal," says Grace. "It doesn't always work out that way."
Reliability and trust are essential for young, smaller companies especially. "You learn to depend on each other and you learn to trust each other," says Grace.  "If you can get that, it's special."
Sometimes, grant organizations even prefer a two-person head because they "feel like this is a trip you need to take with a buddy," says Grace. "When it's just two people, both of you are doing everything," she adds.
#3: Stay close to the data
"There's no arguing with what you have found," says Grace. "It's never perfect, but that's the nature of data and science."
And data often speaks for itself. "It's best to let the data convince someone," she says. "You're just saying this is the way it is."
Speaking Softly: Final Thoughts
"We're deliberately quiet about our progress because we realized that interpretations can vary," Grace says. "We're more excited than we want to project. We want to be responsible."
And there is excitement in the air for Encellin. "I anticipate we should be able to go into first in human trials in a reasonable amount of time," says Grace. "During pandemic, we did not slow down. We accelerated."
---
Join our Vibrant Community!
You're not alone in your mission to bring better health technology to patients and medical professionals. Now more than ever, connecting with a global community of entrepreneurs is an invaluable step towards realizing your goals within the health technology world.
Receive invitations to free and paid virtual events with healthtech entrepreneurs, payers, and service providers when you subscribe to our newsletter.
Or, if your inbox is a mess, follow us on LinkedIn or Twitter or check out our podcast.