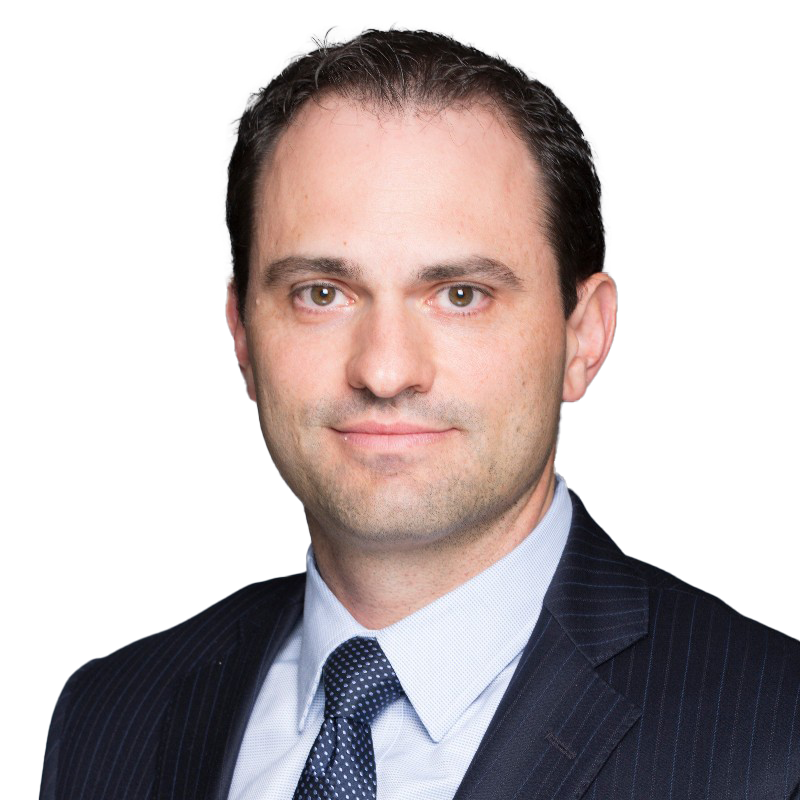 For the March installment of the Healthtech Leader of the Month series, we interviewed James Mitchell, MD, who founded Oncodisc in 2018 along with Andrew Thoreson, MD. Oncodisc develops a personalized cancer detection and monitoring implant system, and was acquired by Veris Health in June of 2021. James currently serves as the CMO of Veris Health.
Reading the Early Warning Signs: Why Oncodisc's Technology is Unique
James and Andrew founded Oncodisc after practicing as US Air Force doctors working out of Travis Air Force Base here in California. Together, they developed a product to address a specific need they noticed: cancer patients with preventable complications.
James and Andrew noticed this because simple procedures often took a bad turn, forcing patients to seek emergency treatment. Especially during the height of COVID, this could be deadly.
"Patients undergoing cancer treatment are, by and large, getting outpatient treatment," James says. "They come in, they get their chemotherapy, they get their radiation, and then they go home. There were no eyes on the patient when they were getting sick. These complications would escalate to the point that patients were getting admitted to the hospital. We were seeing this constantly."
Enter: James, Andrew, and Oncodisc, working towards creating a monitoring system to prevent these complications and the deaths that could result. "We're building the ultimate early warning system to detect complications for cancer patients, and to help oncologists manage risks," says James.
Oncodisc's smart implant will be the first of its kind. The technology combines the intelligent implant with a digital health platform in order to allow oncologists to collect and analyze data to help them make clinical decisions.
From Leader to Leader: James's 3 Lessons Learned
#1: You can't do it alone
Like many of our Healthtech Leaders, James knows the value of building the right team. "We had very deep medical knowledge and experience, but that alone wasn't enough to get our product into the hands of patients and physicians," says James. "It takes a team of engineers, software developers, user experience experts, and regulatory experts."
In James' experience, building a network is another part of the work necessary to bring a product to market. "Our connection to Rosenman brought us a lot of value. Either having or actively building the right network is critical, because no one can develop this kind of technology on their own, no matter how much experience or expertise you may have."
#2: Expect rejection
"The process of raising financing for a startup, even in the hands of the most skilled entrepreneur, is very difficult," says James. "For people who are used to doing well in school, doing well at work, and constantly being at the forefront of things, it can be very hard to hear 'no' a lot."
James recommends getting used to the word "no" — fast. "Expect a lot of rejection and a very long road, especially when it comes to raising money," he says.
Moreover, rejection often isn't personal, says James. "If you can, be patient. Have a fair amount of grit and persevere."
#3: Have humility
No matter how high up on the corporate ladder, stay humble, says James. "Have some humility and eagerness to learn what you don't know, and understand where those limitations are," he recommends.
In his own experience, this can be hard for some doctors and experts in their field. But understanding both strengths and limitations are critical to bringing a product to market. "As we dug in, we were constantly learning about all of these other aspects that are really required to execute on getting a product to market," says James. "It takes a fair amount of humility to know and understand where your personal limitations are, and when it's okay to ask for help."
Protecting Vulnerable Populations: Final Thoughts
"Our main goal is to keep cancer patients out of the hospital, where nobody wants to be," says James. Especially in the heights of COVID, this is important for people with pre-existing conditions, or those who may not be able to travel to a medical facility as easily as their urban counterparts.
"The sooner we can get the technology out there, the better it's going to be for everybody," says James.
---
Join our Vibrant Community!
You're not alone in your mission to bring better health technology to patients and medical professionals. Now more than ever, connecting with a global community of entrepreneurs is an invaluable step towards realizing your goals within the health technology world.
Receive invitations to free and paid virtual events with healthtech entrepreneurs, payers, and service providers when you subscribe to our newsletter.
Or, if your inbox is a mess, follow us on LinkedIn or Twitter or check out our podcast.