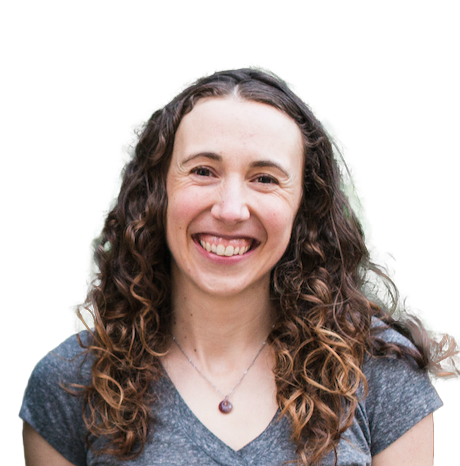 For the February installment of the Healthtech Leaders of the Month series, we interviewed Holly Rockweiler, the CEO and founder of Madorra. Madorra, whose product just received FDA breakthrough device designation in September 2021, is aiming to improve quality of life after menopause by offering a noninvasive and nonhormonal vaginal health approach.
Activism in a Lab Coat: Why Madorra is Unique
Holly and her co-founders first came up with the idea of Madorra during the Stanford Biodesign program. "Problems come in all shapes and sizes and colors," says Holly. "The problem around vaginal dryness for postmenopausal women was like one of 500 problems on our list."
In retrospect, Holly finds a lot of meaning in her choice to build solutions for a historically neglected area of medicine. "Women's health has been underserved for years," says Holly.
"Thankfully that's changed a lot recently in terms of the attention on the femtech space."
For Holly, it all goes back to "activism in a lab coat", a phrase a mentor helped her coin. "I would say also only in retrospect have I recognized what attracted me so much to this area was the activism that's tied into this," she says. "It's been overlooked for so long. These people need a voice, and I can help be that voice."
From Leader to Leader: 3 Lessons Learned
As founder and CEO of Madorra, Holly both built a company from the ground up and steered it through COVID. Here are some lessons she's learned in her time.
#1: Know your patients, customers, and stakeholders
First, Holly advises staying close to everyone involved in the process of bringing a product to market. Including, but not limited to, the customer. "The patient is paramount, but they are not the only stakeholder," she says. "The physician is also really critical here. What will it take for a physician to want to recommend this to a patient? What are they looking for?"
This includes exploring what kinds of patients your product could benefit. "Very recently we've connected with some members of the trans community and they've talked to us about how our product could be helpful to them," says Holly. "And that really was very eye opening. It had been a blind spot. Even when you think you've canvassed the right people, maybe you haven't."
#2: Remember the bigger picture
Holly knows that as the leader of a startup, it's possible to lose sight of the bigger picture. "Try to remember what motivates you and, and keep that top of mind and make sure you find a way to keep that spark going," she says. "Because there can be some tough days."
For Holly, the spark is about remembering real-life impacts. "It also helps to remember the concrete good your company and product will do," she says. "It ties back to this activism piece. That helps me stay really motivated when the going gets tough, as it can in any company."
#3: Know the power of your team!
"Finding really great people is really important," says Holly. "We have our core team, which is just six people, and then we've got really great advisors too. I am continually blown away by their passionate dedication."
Although Holly puts a great deal of value in her Madorra team, she also recommends taking insight and value from a larger community. "I feel really fortunate to work with the people I do work with. And that's our immediate team, but also our extended team of advisors and consultants and board members," she says.
Overall: "Curate your team carefully, and make sure it's people that you can have fun with, too."
Bringing the Product to the People: Final Thoughts
With FDA device designation status in the rearview mirror, the future is looking bright for Holly and Madorra. "Kudos to FDA and our team and clinical advisors for making it happen," says Holly. "It sends a big message that the FDA says vaginas matter."
"We're doing everything we need to do to make sure that that trial goes well and we get this approved so we can bring it to those people who need it," she adds.
Overall, Holly is excited about Madorra's upward momentum and the recognition they're receiving as a company in the vaginal health space. After all, the FDA just said vaginas matter. "I want that on the cover of the Wall Street Journal someday!" says Holly.
Join our Vibrant Community!
You're not alone in your mission to bring better health technology to patients and medical professionals. Now more than ever, connecting with a global community of entrepreneurs is an invaluable step towards realizing your goals within the health technology world.
Receive invitations to free and paid virtual events with healthtech entrepreneurs, payers, and service providers when you subscribe to our newsletter.
Or, if your inbox is a mess, follow us on LinkedIn or Twitter or check out our podcast.