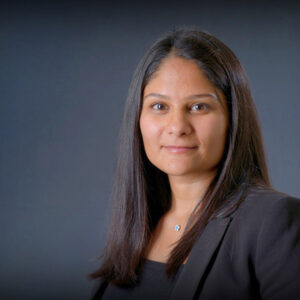 For the November installment of the Healthtech Leader of the Month series, we interviewed Shreya Mehta, Co-Founder and Chief Technology Officer of Zenflow. This is our second Healthtech leader from Zenflow, an up-and-coming benign prostatic hyperplasia (BPH) treatment company changing the patient experience one implant at a time.
Patients First: Why Zenflow is Unique
Shreya Mehta and Nick Damiano founded Zenflow in response to patient feedback that current BPH treatment was invasive, inconvenient, and painful. "Of course, this was causing a huge impact on their quality of life," says Shreya. "We recognized an unmet clinical need for patients to provide something that was safe, effective, and durable, but more minimally invasive than current options; thereby providing faster recovery and an overall improved patient experience." 
 The patient experience is both the impetus and the driving force behind Zenflow. "That unmet clinical need is really what drove the technological details that comprise the device that we have now," says Shreya. 
 Zenflow's device, the Spring Implant, puts patient convenience and comfort first. "We have had cases where just minutes after the procedure is done, the patient is back in normal clothing and walking out of the hospital," says Shreya. "It's so inspiring." 
Shreya believes that because of this, Zenflow's Spring Implant will be appealing to physicians and patients alike. "At its foundational core, this is a patient-focused therapy," says Shreya.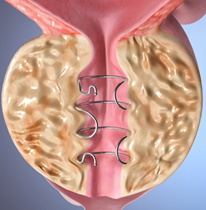 From Leader to Leader: 3 Lessons Learned
As Zenflow's co-founder, CTO, and a board member, Shreya helps drive strategy in a broad range of areas, ranging from engineering to regulatory to communications. With a background in biomechanics (Shreya developed the Spring Implant in CEO Nick Damiano's garage), experience in both healthtech engineering and regulation, and years of leadership under her belt, Shreya has some advice for healthtech entrepreneurs just starting out:  
#1: Motivate motivators.
Creating an innovative, high-energy company like Zenflow requires innovative, high-energy employees. Creating this environment involves two parts, says Shreya. First: "Hire people that are self-motivated." The real work begins on the ground, and a self-motivated team is inherently energetic.  
 It goes beyond the interview room, though: the second part of creating an innovative environment relies on enabling each individual as much as possible. "It's important that you gain an understanding of how best to empower your team in a given circumstance," says Shreya. "Sometimes that means sitting down and gaining a deep understanding of the struggles, so you can roll up your sleeves alongside them to help guide toward solutions. Other times, it means giving them the tools then getting out of their way! If this is done well at the highest level of the organization, the feeling of empowerment and ownership has a multiplier effect on the whole team. I think it applies whether you're a five-person startup or a 50,000 person company." 
Her advice for healthtech leaders creating their own company? "Motivate the motivators. Then let the magic unfold." 
#2: Keep communication clear.
Another part of encouraging inspired, motivated employees involves transparency, Shreya says. She encourages clear top-down communication as a means of creating a healthy company environment. "Transparency fosters psychological safety and trust. You have to be open about the good news and the bad if you want to keep people engaged with the work that they do." That kind of trust, says Shreya, can keep a company together through thick and thin.  
#3: Value the individual. 
In a growing company with different teams and moving parts, Shreya says it's important not to lose sight of individual employees and their aspirations. "We're always asking our employees what their career goals are," she says, "and then identifying whether there are opportunities to help grow or foster those aspirations."  
 At Zenflow, Shreya strives to both engage with her team as well as lead by example. "We have to walk the talk," she says. If the most important value at Zenflow is "Patients First" then "Employees Second" is the unspoken second value, embodied by everyone from the CFO to the assemblers.  
 In this way, Shreya says they are able to encourage transparency and inspire loyalty. "They know that we are invested in them," she says. 
Changing the Patient Experience: Final Thoughts
 Zenflow's recent FDA clinical trial approval means more patients treated than ever before. "Under the IDE study, we will treat 200 more patients," says Shreya. "We're just humbled to have the opportunity to make a difference in our patients' lives. We really believe our therapy meets an important need for them. And that belief is what keeps us going every day."
Join Our Vibrant Community
Receive invitations to free and paid virtual events with healthtech entrepreneurs, payers, and service providers when you subscribe to our newsletter.