For the September installment of the Healthtech Leader of the Month series, we interviewed Dr. Crystal Nyitray, CEO and co-founder of Encellin. Encellin is developing a soft "Cell Encapsulation Device" (CED) that delivers cell therapies to treat chronic diseases, starting with endocrine disorders. In August, Encellin closed a $5.9 million seed round co-led by Khosla Ventures and SV Latam Capital.

Encellin Harnesses the Power of the Cell
Encellin is a platform focused on the investigation and advancement of cell therapies, seeking to help patients with chronic unmet clinical needs. Cofounder and CEO Dr. Crystal Nyitray breaks down the tenets of their mission and how it all comes back to one thing: the cell.
"If you take a step back and think about therapies, and generally how we help humans through medicine, all these approaches are, on some level, trying to recapitulate cellular function," says Crystal. "We know replacing cells works, such as in transplants. If we had the ability to take just the cells we need and implant them in a person safely, we could leapfrog healthcare into a space where we can use cells as therapies or use cells as tools to deliver therapies. And Encellin is working on just that."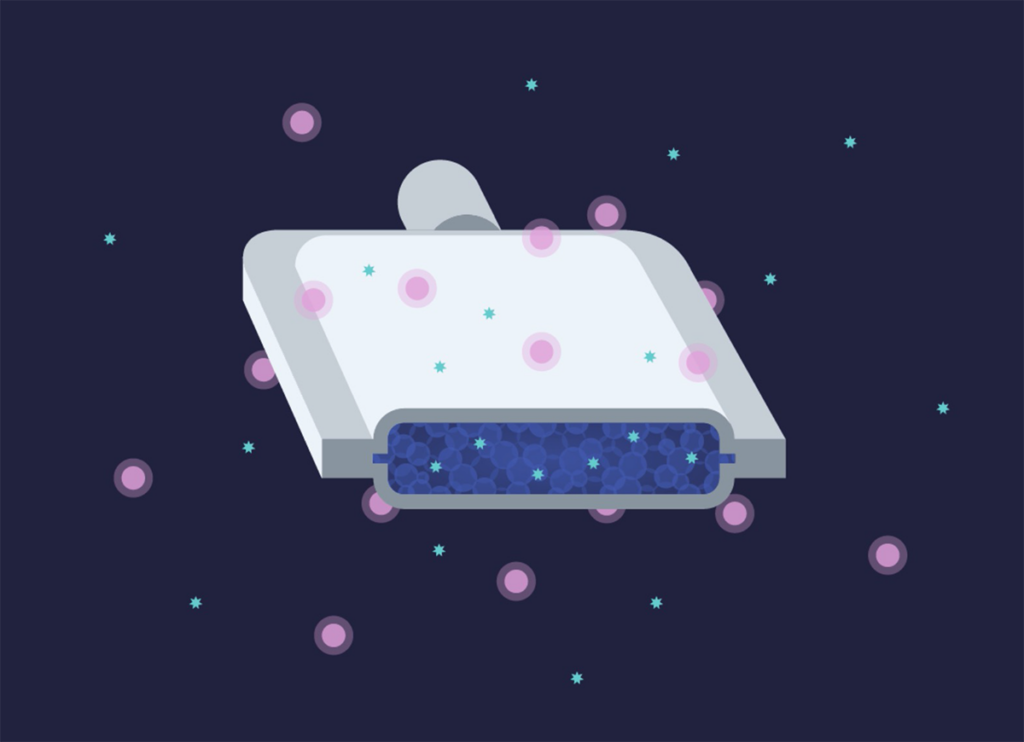 Encellin's CED is a soft, nano-porous pouch that holds cells and helps them to function and survive in the body. The first application of their CED will treat Type I diabetes. The flexible, fabric-like pouch is implanted under the skin and then heals, promoting vascular growth over the pouch. The healed tissue serves as a "superhighway" for the encapsulated cells, exchanging nutrients and sugar from blood vessels, like a mini organ that regulates blood sugar. After Type I diabetes, Encellin seeks to treat other endocrine disorders and high unmet clinical needs.
To learn more, check out the Encellin website.
Crystal Nyitray

: 3 Lessons Learned
Crystal never envisioned herself starting a company, but always felt a responsibility to bring Encellin's technology to the patients it could benefit. As an undergrad, she studied biochemistry and molecular biology before building her PhD around the concept of cell encapsulation. She soon recognized the potential it had to help people on a massive scale. "We could help millions of people if we had a way to deliver live, smart, bioactive therapeutics in a person," she recalls thinking. "Making drugs inside a human, for the human, when and where they need them."
When it came time to graduate, Crystal was still focused on helping patients with diabetes access needed therapies. "My interest in the healthcare space has always been driven by my desire to help patients access novel therapies. My PhD was focused on novel cell-based approaches for diabetes. After my PhD, I thought joining a large pharmaceutical company would be the best way to continue to advance that goal," she says.
Crystal went to work at Sanofi in external science and partnering, where her boss encouraged her to start her own company. "I entertained the idea for some time. And then I just decided, I really need to do this. I realized very quickly that to be successful, I needed to surround myself with excellent people."
Crystal took a position at QB3 and ran the Startup in a Box program, helping companies get started by putting together grants and incorporation strategies, while simultaneously learning the fundamentals of forming a company. After a year of supporting other young companies and becoming more excited about CED technology, Crystal left to work on Encellin full time. Here are a few things she's learned on her journey.
Lesson #1: Surround yourself with excellent people.
"If I could tell any other early-stage company one thing: be objective, be ruthless, and surround yourself with people who are going to push you to be the best version of yourself and help the company be the best version of itself," Crystal says. This goes for everyone involved in a project, from cofounders and employees to investors and advisors.
"Surround yourself with excellent people. This is a challenging space; what we do is hard," she says. "You're not following a recipe; you're building a car and you're learning to drive it at the same time. And that process is exhilarating, challenging, terrifying, and immensely rewarding. It's all of those things at once." Crystal praises her phenomenal co-founder, Dr. Grace Wei, who "makes the company better every day."
Lesson #2: Play the short game and the long game.
"It's a marathon, it's not a sprint. I encourage you to think about how everything fits together in the long game, because you need to play both of those. You need to play the short game to successfully hit your milestones, and at the same time you need to always be thinking about the long-term vision," says Crystal. "Make sure that each one of the steps you're taking is in alignment with that end goal."
One of the guiding forces for Crystal is thinking about the patients. "At the end of the day, we're putting this product in a human," she says. Encellin's current short game is focused on hitting their next clinical objective, a clinical study. Crystal is excited to be working with their patient population much more closely. "On some level, the more cautious you are, the better it is for the patient," she says. "But at the same time, if you're too slow, you're making patients wait; patients who have limited options and could benefit from these approaches now."
As for Encellin's long game: creating the ability to use cells as molecular factories in humans. They seek to build a sustainable business that can support each short game, while pursuing their vision of using cells as tools.
Lesson #3: Take time to appreciate the humans in your life.
"It's important to find balance, because at the end of the day, we come home. I love what I do, I wake up in the morning excited about the opportunity to work on Encellin. I go to sleep and I dream about it," Crystal says. "But it's important not to lose sight of the life that we live and the people that are in it, because they're the ones that keep us alive when we're working crazy hours." Whether it's family, friends, pets, roommates; make time to express gratitude for the people who support you as a human being.
"We need to have some balance otherwise we won't have any perspective for what's valuable or not," she says. "Take time to appreciate the humans in your life, or whoever you have in your life that helps you be the best version of you for the company. They are the unsung heroes of this journey."
Caring Deeply is a Superpower: Final Thoughts
Crystal believes that one of her greatest strengths as a leader is caring deeply. "As a CEO and as a founder, I think we're uniquely positioned to care deeply. That is a superpower," she says. "Founders care so much that they're going to give you blood, sweat, and tears to help this company be successful." Crystal draws inspiration from leaders who care deeply about what they're doing and the populations they're serving. "They have this unrelenting drive and compassion for doing the right thing, even when the path isn't clear," she says.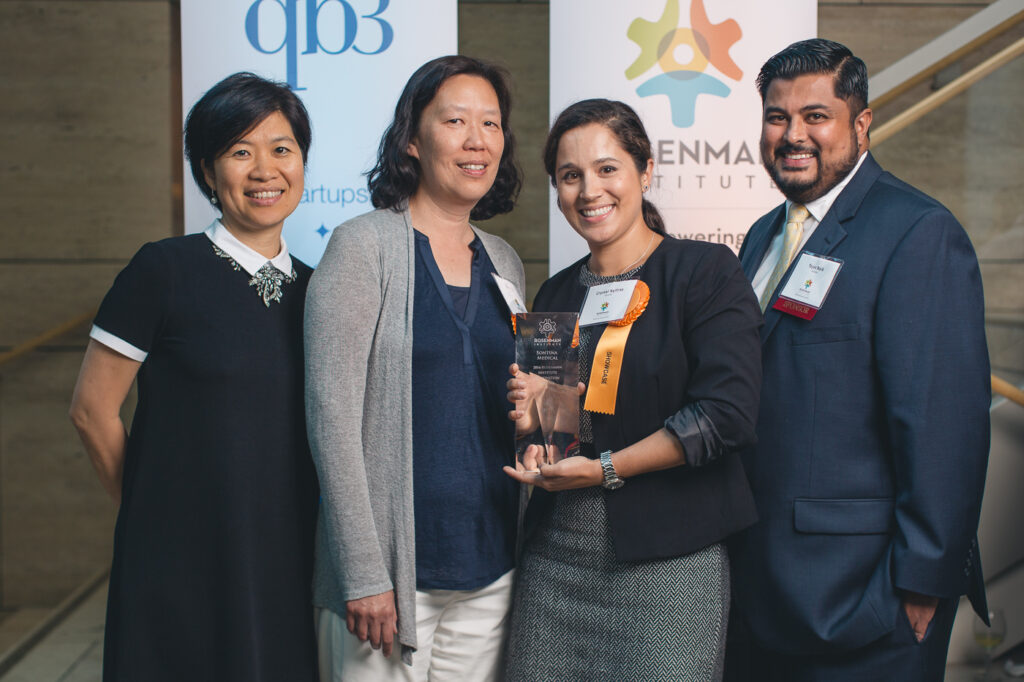 Encellin's vision for the future of cell therapies is boundless. "If you really were to harness the power of a cell in a secure environment, who knows what you can and can't do!" Crystal says. "We're really not trying to limit ourselves. Treating diabetes and endocrine disorders are only the tip of the iceberg for what we can do and what we want to do."
Join Our Vibrant Community
Receive invitations to free and paid virtual events with healthtech entrepreneurs, payers, and service providers when you subscribe to our newsletter.