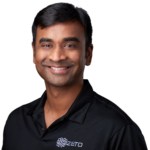 For the August installment of the Healthtech Leader of the Month series, we interviewed Aswin Gunasekar, founder and CEO of Zeto. Zeto is a device-driven platform for acquiring, accessing, and interpreting electroencephalograms (EEGs). An EEG is a test used to evaluate electrical activity in the brain. 
Zeto Offers a Seamless EEG Experience
Zeto is the first true dry electrode EEG system cleared by the FDA for clinical use. Founder and CEO Aswin Gunasekar breaks down the inefficiencies of traditional EEG.  "If you look at it, the value chain from acquiring the EEG, accessing the data, interpreting the info, and then diagnosing; all these steps were broken," he says. "The elaborate set up process makes EEG inaccessible. If you need a trained operator, who needs to go through a 10-month certification program just to do this procedure, that's an instant bottleneck." 
Clinical EEG is arduous: a trained EEG technologist must measure for exact electrode locations, abrade the skin, apply conductive paste, and glue each electrode to the scalp before recording the electrical activity. EEGs are used to diagnose conditions such as brain tumors, inflammation of the brain, seizure disorders including epilepsy, and more. 
Zeto's first product is a wireless, adjustable headset that allows for EEG acquisition with no skin prep or cleanup. Physicians receive live remote viewing of video EEG through the cloud. Zeto's integrated platform also offers data management and analysis tools for a seamless experience of acquiring EEG, enabling physicians to deliver better neurological care to patients.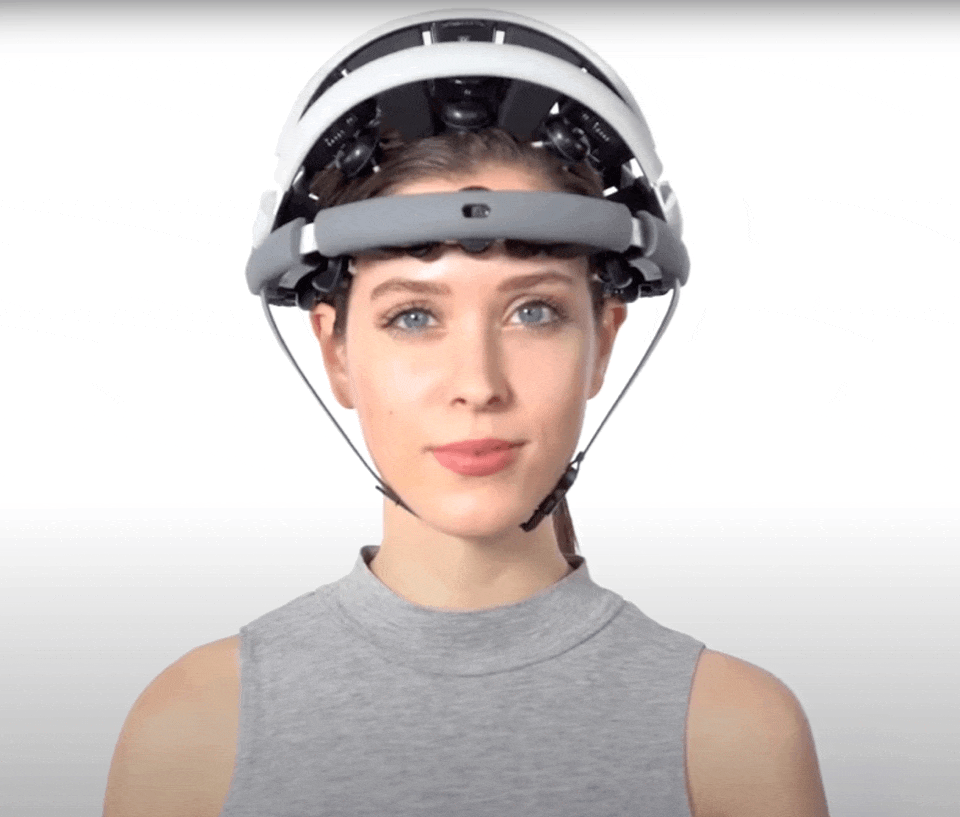 Aswin Gunasekar: 3 Lessons Learned
When Aswin Gunasekar worked as an electrical engineer at AMD, designing semiconductor chips, he learned to ask himself: how does the piece that you're working on fit into the bigger puzzle? "I did a lot of statistical analysis on yield of chips," he says. "You can get lost in the weeds, or you can put the pieces together and say 'you can design for this.'" 
In the capstone class for his MBA at UT Austin, Aswin formed a team that was eager to solve a pressing issue in healthcare. "My cousin's story came up. My cousin grew up with epilepsy in the 90s. It took a big toll on his mental and social development, because he was being overdosed on anti-epileptic drugs," Aswin says. "The drugs are very coarse in nature; they're not that fine-tuned. His development could have been much better had better tools and care existed back then. We started digging deeper and discovered that EEG is the gold standard for diagnosing conditions like seizures and epilepsy. We instantly knew that it shouldn't be done the way it's being done right now, by gluing wires onto the scalp."  
Aswin and the team began developing a headset with soft tip electrodes. "For us, conceptually, I knew there was nothing in science that limited us from doing this. But I knew it would be a journey of constant iterative learning," he says. Here are a few things Aswin has learned on the way. 
Lesson #1:

Protect your psychology as a leader. 
In 2016, Aswin pitched at a Shark Tank competition organized by the Epilepsy Foundation of America, demonstrating Zeto's prototype on the judges. They won both the People's Choice and Judge's Choice awards, raising their first check and confirming that they were on the right path. Aswin cites how important that first inflection point was in boosting their confidence. "Without clarity of thought and managing your psychology as a leader, you're not going to be able to inspire people to join forces with you," he says. 
Lesson #

2

:

Think big, but

execute

small.
"Think big but execute in small steps. It's also self-motivating; you can celebrate those wins and it motivates the people in your team and it'll motivate more people to come in and join you," Aswin says. One of his big-picture goals for Zeto is to bring more companies onto their platform and to give valuable information about the brain to clinical providers and neuroscientists. He plans to get there with the same strategy he's used from the start: take it step by step. 
"Plan and execute. Take out the biggest risk first. Always keep chopping away at that," he says. "It doesn't matter whether it's a technical issue, a commercial traction issue, it's the same thing: take that problem, break it down into pieces, understand the biggest risk within that bucket, and knock that down first. And then move to the next one." 
Lesson #3: Hire for grit. 
Beyond the Business Books:

Final Thoughts
Zeto's next goal is to expand its product portfolio and make their cloud infrastructure more capable. "Right now, Zeto is extremely useful for short-term EEG, but brain monitoring is a lot bigger," Aswin says. "We need to make products that will allow people to be monitored for hours or days on end. There is a real need here, and we're talking about brain monitoring! Once you give people a better platform, they're going to do wonderful things with it." 
Join Our Vibrant Community.
"QB3's Startup in a Box program offered all the important pieces: attorneys, orators, all these people that will get you going. It was no-questions-asked, no-return-expected help. And that was kind of beautiful." 

Aswin Gunasekar, CEO Zeto

The 2017 Rosenman Innovator cohort. Aswin Gunasekar is the second person from the right.
Receive invitations to free and paid virtual events with healthtech entrepreneurs, payers, and service providers when you subscribe to our newsletter.